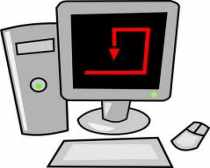 One of the things Tom likes to do is exercise his creativity. One of the ways he does this is to create games.. Below is a list of games he has created using free tools available on the internet. You may play the Word Search games and the Crossword puzzles he has created online. You will also see a link to a pinball game. This will require you to download not only the game he has created, but also the program used to create it in order to play. You will also find links for the tools to create your own games if you so desire. Enjoy.

Word Search
The program I used to create these Word Search games was created by a company called Subtangent.com. It uses Flash, so you will need to have it installed on your computer in order to play. If you wish to create your own Word Search games, you can get the necessary files for free from them by going to thier web page subtangent.com. Or, you can download the files from this site by clicking here.
Authors I Have Enjoyed
Musical Artists I Have Enjoyed
Characters From The Harry Potter Books
Races In The Star Trek Universe

Crossword Puzzles
The program I used to create the crossword puzzles is called Eclipse Crossword. It is another free program, and it has the ability to not only create a crossword puzzle to play online, but you can also use it to created printed versions. You can download the program from EclipseCrossword.com.
Distant Ties
Terraforming Teardrop
Star Wars

Visual Pinball
The program I used to create custom PC pinball tables is called Visual Pinball. Unlike the Word Search or Crossword puzzle creators, this program requires complex programming to make it work. A good understanding of MS Visual Basic is almost required. However, if you just want to play pinball on your computer, there are a large number of tables available online to download for free. The program is supported by a site called VP Forum. There, they have the program required to play and make custom pinball tables, a large assortment of tables available for download, tutorials and advice on working with the program.
Table currently under construction. Please check back at a later date.
Copyright © 2012 Tom A. Wright